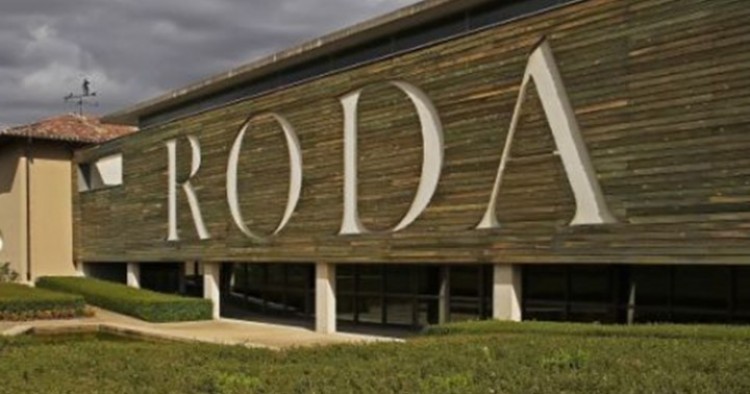 Bodegas Roda
Bodegas Roda,S.A. was founded in 1987 but it was not until 2001 when, after ten years in construction, building of the bodega in BarriodelaEstación, close to the River Ebro, was finally finished. This was carried out in three phases; the first was executed by the architect Roses and the last guided by the Llimona Ruiz-Recorder study.
They have three definitive ageing cellars, two of them underground, dug out of the rock, called LA NAVE DEL CARDO, in reference to the large iron sculpture representing the three thistle flowers forming the winery emblem and EL CALADO, an old 19th century passage that opens at a depth of 12 metres onto a terrace overlooking the river Ebro. The third is the NAVE T and all three serve the same purpose, using their different climatic conditions according to the different types of wine.
One of the winery's notable resources is the first malolactic room conditioned by underfloor heating and cooling and with a special rectangular room with 17 French oak barrels coinciding in number with the vineyards, whose grapes are vatted separately in each of these casks for three weeks before being decanted directly into barrels. Once the 17 different wines have been in barrels for a year, the definitive moment comes to assemble the different regional varieties with RODA characteristics, red red fruit wines to be appreciated immediately in perfect harmony with fresh gastronomy, sweet and fresh. And RODA I from dark fruit features, with mineral, chocolate and dark plum notes, to delight the senses and inspire reflection.
INFORMATION ON GUIDED TOURS