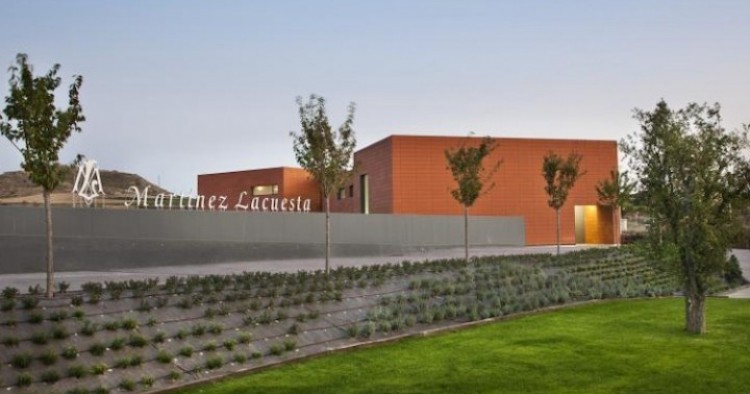 Bodegas Martínez Lacuesta
It all began in 1895 when the Martínez Lacuesta Hermanos firm was founded by D. Félix Martínez Lacuesta, a Haro lawyer, politician and businessman who built the business up from scratch, with a small shop located in Vega Street. Little by little, the business began to prosper and over the years his five brothers joined him to form a company with a branch in Madrid opened 1904, which was the beginning of what is nowadays Bodegas Martínez Lacuesta, S.A., managed by the third generation of the family and which eventually became suppliers to the Royal Household.
They have an annual production of 1 million bottles which includes the range of red, white and rosé wines as well vermouth, distilled by traditional methods since 1937, in addition to young vineyards that help to promise a superb future for this winery.
The bodega has been transferred from its former premises in La Ventilla street, in the centre of Haro, to a new location in Paraje de Ubieta where new modern facilities have been built.
INFORMATION ON GUIDED TOURS