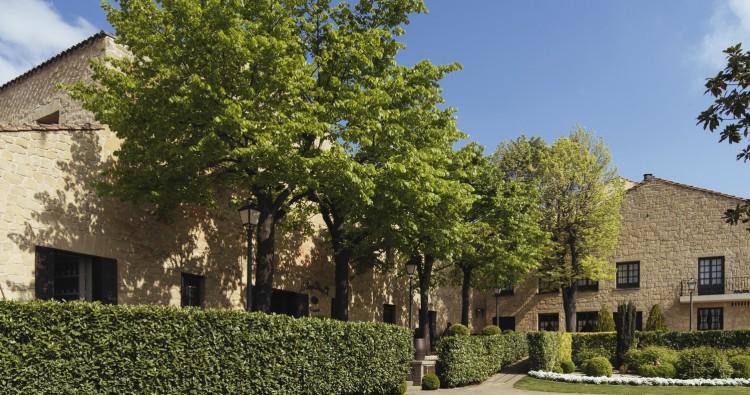 La Rioja Alta S.A
The history of this winery begins in 1890. It was founded by winemakers from the Basque Country and La Rioja to produce high quality Rioja wines using completely traditional methods, an aim that continues to this day through the current winery partners, descendants of the founders who saw their goal achieved with the first sales of the Reserve 890 and Reserve 904 labels in the first fifteen years of the 20th century. By the middle of that century, all bottling of the wine now took place in their own facility. More new features were gradually introduced. Around 1975, there was a considerable increase in the number of vineyards and the Viña Arana and Viña Alberdi came out, followed ten years later by the Viña Ardanza Blanco brand, in addition to the creation of the new underground cellar in Haro, for ageing of the wines in bottles. Maintaining a line of maximum quality ever since their winery's foundation, they have continued to extend their facilities and vineyards right up to the present, with approximately 46,000 American oak barrels for maturation, repaired in the vineyard's own cooperage, and more than 6 million wine bottles ageing, adding up to 19 million litres in stock.
La Rioja Alta, S.A. possesses a broad area of vineyards with over 450 ha. spread over the limestone soils of Labastida, Briones and Zarratón, among others. This feature makes this winery unique, as it is not common in La Rioja for bodegas to have their own vineyards, but La Rioja Alta, S.A. does so in order to control and ensure the supply of maximum quality grapes, as 80% of the vines are pruned in "trellis" fashion and the other 20% in "goblet" mode, both highly suitable options for vine cultivation, as evidenced in the average output of the vineyards, reaching 5000 Kg/Ha (34.43 Hl/Ha), i.e. around 24% lower than authorised in Rioja (45,50 Hl/Ha), which increases the grape quality.
Another detail to highlight is the manual transfer every six months of all the wines into the barrels, a very important element in the wine ageing process, since it cleanses the wine of all lees while allowing contact with the air for a brief period, thus increasing its ageing capacity. By tasting each barrel individually, a better selection of the wines is achieved. La Rioja Alta, S.A. keeps a reserve of wines equivalent to a whole harvest in casks. Thus, if the following year there was very poor harvest in terms of amount and/or quality, they would be able to continue ageing and supplying wines without having to sell wine from a harvest of inferior quality.
AVAILABLE PACKAGES
Las actividades están dirigidas por el departamento de Relaciones Públicas
INFORMATION ON GUIDED TOURS
L-V: 10:00h en inglés/ 11:30h en castellano. S: 11:15h y 12:30h
Languages tours