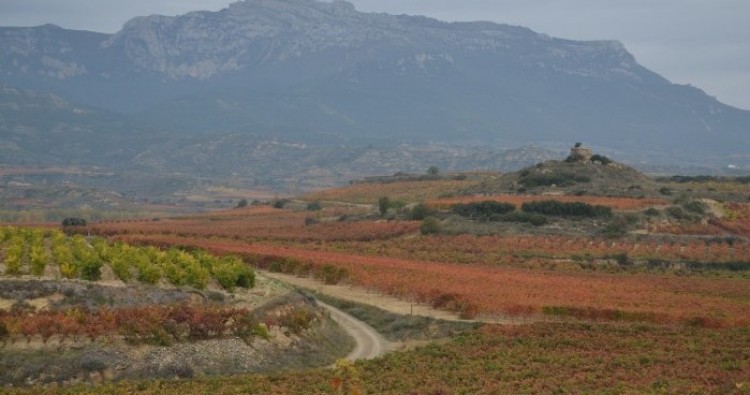 Hondón trail
The Hondón route is a circular route that begins and ends at the "Plaza de la Paz", in the historic center of Haro. Following the posts that mark the route we will not have any difficulties. This hiking route, which is also ideal for Nordic walking, takes us first of all to stroll through the "Barrio de la Estación", where most of the centennial wineries of Haro are located. The peculiar architecture of the wineries is worth admiring.
After leaving the station quarter we will walk along a rural path that takes us into the place known as Hondón (also called Tondón), which is a meander that forms the Ebro river as it passes through Haro. Here we will enjoy the authentic landscape of vineyards that define the wine environment of our region. An environment that fills the senses at any time of the year; the austerity of the bare winter vines, the freshness of spring shoots and the aromas of wild plants that line the paths, rockrose, thyme, fennel, lavender …
The resounding splendor of leafy vines in summer and in autumn, the ripe fruits and, after the harvest, the thousand shades of autumn colors. The route soon becomes a dirt road, a parcel, used by farmers for work in the vineyards. During the route we will find some points of interest that are marked with posts and QR codes. From them, being in elevated areas, we will be able to discover different views of the entire environment of the Rioja Alta, and enjoy a vivid and ever-changing picture of one of the most beautiful landscapes in Spain, candidate for Intangible Heritage of Humanity of the Unesco.

Note: respect the environment and the vineyards. Some of the paths are private.
Points of interest